Succulent seeds from around the world.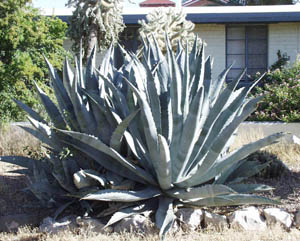 W202 Tequila/Mezcal Agave ( Agave americana )
This Agave is a source for Tequila and Mezcal. When mature produces yellowish flowers on a tall 30' spike. Succulent grey-green leaves 6' long have a sharp spine at tip. Margins have sharp brown hooks.
RLP133 Maguey Blanco Agave ( Agave atrovirens var. mirabilis )
An enormous, giant Agave that forms a stunning rosette, to 5 m (16 ft.) wide, with huge, bluish-grey leaves with attractive reddish thorns. It is one of the largest Agave, native to Mexico, but known only from cultivation, not from the wild. It does best in a warm temperate climate, where it needs ample room and will appreciate plenty of water in summer.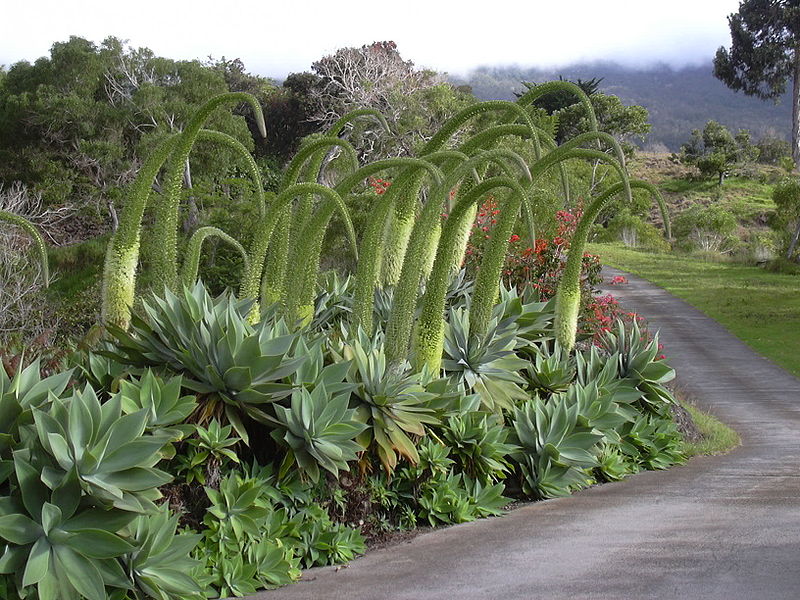 Z1765 Foxtail Agave ( Agave attenuata )
So named for it's arching pendant brush of flowers. Most popular with landscapers and developers. Has rosettes of 6 to 15 leaves on a stem up to 3 ft. tall. The wide green, spineless leaves with white rings are up to 28 inches long.
Zone 9b and above.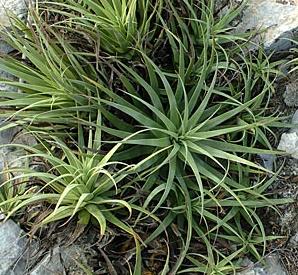 TRM243 Squid Agave ( Agave bracteosa )
A rather carefree Agave and also makes a lovely potted plant and will stand light freezes if grown outside. An unusual, small, clustering Agave from Mexico. The small rosettes holds up to 15 soft, very finely toothed, recurved, mid-green leaves, tapering from the base to a fine point. The inflorescence is a showy, tall, unbranched spike that holds numerous, white flowers. It looks best in light shade, especially in hot climates, and needs ample water during the growing season.