Rosa Seeds
Note: These seeds need to be cold statified before sowing. We recommend using the Seedman's Cold Stratification Kits for cold stratification.
Tips for propagation by Seed: Most rose seeds often take one to two years to germinate because of an immature embryo and a hardened seed coat. To reduce the waiting period, scarify the seed, then cold stratify for 30 days, then place in damp peat at a temperature of 80 to 90 degrees for four to five months by which the seed should began to germinate. Place the seedlings into individual pots when they are large enough to handle.
Due to the difficulty in germinating some of these seeds, we make no warranty other than to replace seeds that do not germinate.
---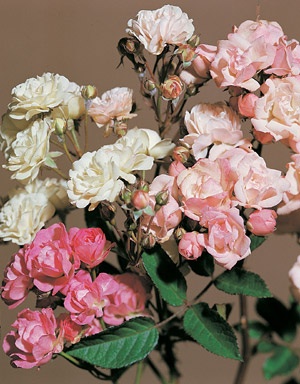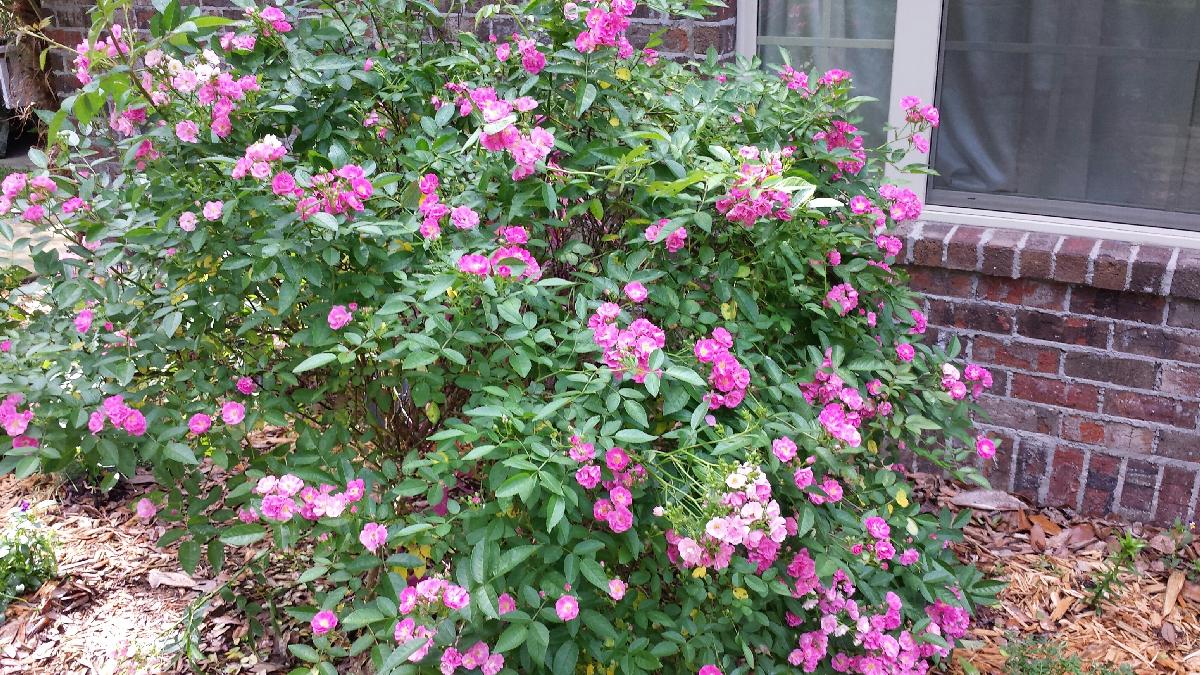 BM02 Angel Wings Miniature Roses ( Rosa chinensis )
Looking for the perfect plant for your home, patio or garden?
These are probably the ones. Blooming in as little as 3 months from from the time they germinate, we have had these bloom in 4" pots before we could transplant them.
Blooming stronger and more prolifically each following year, this variety produces a constant supply of sweetly scented double and semi-double roses about 2" in size in lovely shades of rose, pink and white.
Growing to about 12-18 inches high in containers and baskets (they can eventually get larger outside in gardens as you can see in the photo, but can be sheared to any size you want ), they make excellent edging plants, potted plants or even take them indoors as lovely houseplants that will flower year round in a bright sunny window. Slow to germinate, about 3-4 months on average, this can be reduced considerably by cold stratifying, but seeds can be started any time of the year and provide good germination rate. Perennial zones 4 and higher.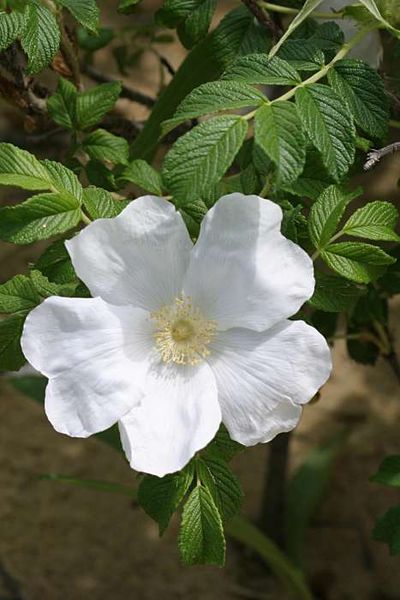 1A330 Fragrant Japanese White Rose ( Rosa rugosa alba )
This variety has single, papery white blossoms that open from light pink buds and have contrasting yellow stamens. The heavily-scented flowers are followed by reddish-orange hips. It grows up to 6 feet high.
This heirloom shrub has been gardened for centuries in Korea, China, Japan, and in Europe since at least 1870. It is extremely cold-hardy & can suceed even in USDA zone 2, having a natural range in Asia as far north as eastern Siberia.
Its large, edible, decorative hips are delicious raw, but they are usually cooked & strained for jellies due to the density of seeds. If the hips are not harvested, they will remain on the branches after leaf-fall and continue to provide bright spots of color until autumn's end, occasionally into the start of winter.
The fragrant flowers will fill the yard with a soft sweet smell during the flowering season.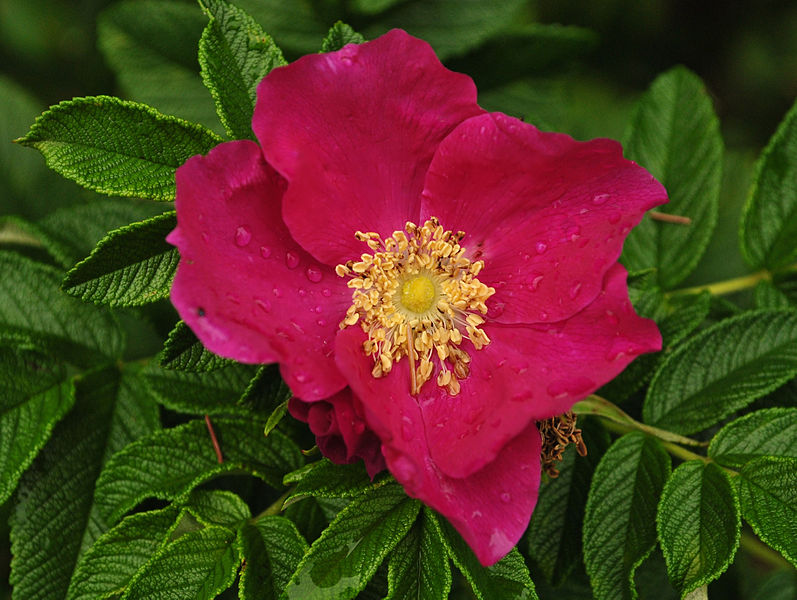 E3163 Fragrant Japanese Red Rose ( Rosa rugosa rubra )
The Fragrant Japanese Red Rose has single, mauve, very fragrant blossoms that repeat all summer. It will grow into a mound when mature that is about 4 feet tall by 4 feet wide.
An excellent plant for a rose garden, perennial garden, mixed border, or hedge. The blossoms are followed by very large orange-red hips in late summer and last all winter.
Rose hips make a tasty jam when picked fresh and a wonderful tea when dried. When this rose in bloom, the bumble bees are always visiting the blossoms.
They have a delightful fragrance. Completely disease resistant and winter hardy to Zone 2, can be grown in all zones 2-8.
1A331 Virginia Rose ( Rosa virginica )
Another rose that makes an excellent hedge plant or fence cover. Good for zones 2-9. Virginia Rose can grow up to six feet tall. It is easy to carefree and a free bloomer, giving loads of flowers througout the season. It has hairy stems with curved thorns. Leaves are split into smaller leaflets. Leaves turn purplish-red in the fall. Virginia Rose grows in thickets, meadows, clearings, shores, and roadsides.
The flowers of Virginia Rose are pink with yellow centers. Each flower has five petals and is 2 to 3 inches wide. This plant blooms from June to August. Virginia Rose hips are red, large and look a lot like a large berry. Rose hips are 1/2 inch wide and stay on the plant through the winter.
Rose hips are a great food source for many animals, including: American Robin, Northern Mockingbird, Wild Turkey, Northern Bobwhite, Cedar Waxwig, Eastern Bluebird, American Goldfinch, Northern Cardinal, Brown Thrasher, Song Sparrow, and many more.
People can eat Virginia Rose hips and flower petals. Hips are very high in Vitamin C (one hip has more than an entire orange). Hips are also used to make tea and medicines.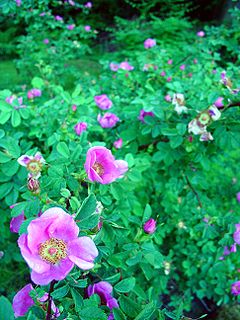 1A332 Nutka Rose ( Rosa nutkana )
Best for zones 4-9, and likes moist areas. Grows an amazing 10 feet tall when mature, this is the perfect plant to cover any unsightly object such as a stump, fence or make a living screenwall. Attractive pink blooms, and large red fruit (hips) that persist in the winter. Covered with prickles, aggressive spreader.
Nutka Rose tolerates sand, clay, no drainage and seasonal flooding, is great for a bird garden.
The foliage is deciduous, has fragrance and is edible. The flower color is pink, has a fragrance and is edible. The fruit has fragrance and is edible.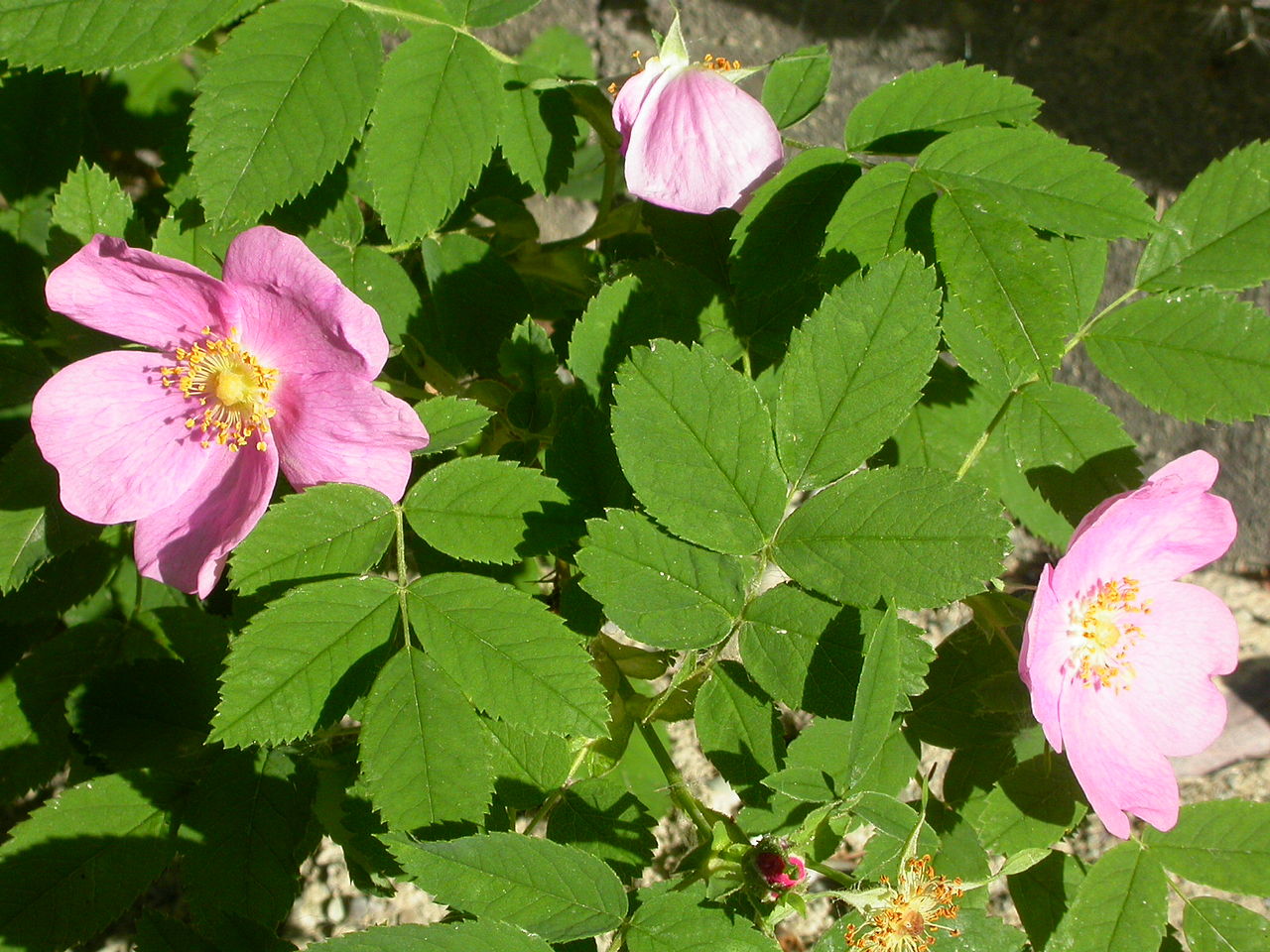 1A333 Wild Rose ( Rosa woodsii )
The Wild Rose has a beautiful, delicate, fragrant, large, and showy flower. The plant completely covers itself with blooms during the season. Rosa woodsii also forms deep, spreading thickets in open areas, especially along drainages.
The 2-4 inch flowers range from pale pink to deep, vibrant pink. They last just a day, followed by dark red fruits ("rose hips") that range from mealy to sweet depending on the amount of rain and sun the plant receives and the time they are picked. The fruits are usually best after several frosts. Best in zones 5-8.