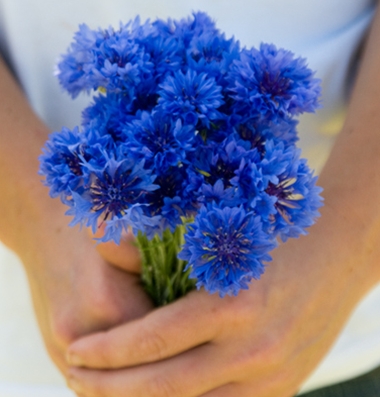 TRN402 Florist Blue Boy ( Centaurea cyanus )
Classic cornflowers with many uses. Also known as cornflower, garden cornflower, and bachelor's buttons.
This is an easy-to-grow annual heirloom cut-flower. The double flowers have a light fragrance. They are a mysterious color that appears purple or blue at different times during the day. The plants are carefree and drought tolerant.
Upright plants produce abundant 1-1½" blooms and grows about 24 to 36 inches tall.
Prefers cool temperatures. Edible Flowers: Use the petals of this great edible flower for decorating desserts. Centaurea is also a popular choice for brightening up salad mix. Flavor is bland and mildly floral.